Reimagining Education

in Disruptive Times
Indian Education congress 2019 brings future readiness conversations between educationists, edtech innovators, investors, policymakers and academicians to come together to drive discussion about how we can transform educational practice in the changing society by Investigating ways to build education ventures, school partnership models, support edu-preneurs, and work with new ideas and innovations across the K-12 & Higher learning ecosystem.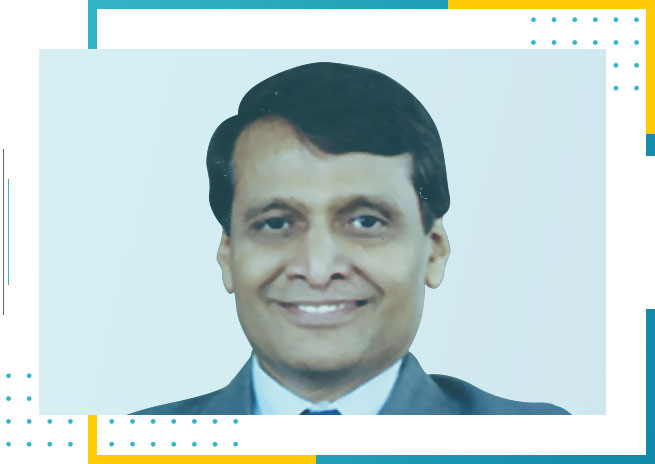 Shri Suresh
Prabhu
Hon'ble Minister of Commerce and Industry and Civil Aviation, Government of India
Our
Speakers


Navin Mittal

Government of Telangana

Vikas Verma

Director, Michael & Susan Dell Foundation India

Prof T Papi Reddy

Telangana State Council of Higher Education

Ritu Marya

Franchise India Ltd.

Bani Dhawan

Head - Education, India & South Asia- Google Cloud India

Prof. Anil D Sahasrabudhe

All India Council for Technical Education

Rashmi Singh

Secretary, New Delhi Municipal Council

Prof. Christopher Abraham

CEO & Head, Senior Vice President-Institutional Dev. & Professor, S.P Jain School of Global Management, Dubai Campus

Shreevats Jaipuria

Vice Chairman, Jaipuria Schools

S. K. Rathor

Sanfort Schools

Prof. Narendra S. Chaudhari

IIT Indore

Amit Goyal

Head, India & South East Asia, edX

Prof. V. Ramgopal Rao

Director, IIT, Delhi

Dr. Bhimaraya Metri

Director, Indian Institute of Management Tiruchirappalli

David Risher

Founder & Global President, Worldreader

Gyula Csitari

Co-founder & Strategy Director, Logiscool

Imran Jafar

Managing partner, Gaja Capital

Dr. Monica Khanna

Director, K J Somaiya Institute of Management Studies & Research

Prof. P.Nagabhushan

Director, IIIT Allahabad

Dr. Kamani K K, Professor

Global Economic Advisor, Department of Higher Education Govt of Karnataka India

R. Meenakshi

Vels Group of Schools

Dr. Pathik Pathak

Director of Social Entrepreneurship and Founding Director- Social Impact Lab, University of Southampton

Dr. Biswajit Saha

Central Board of Secondary Education (CBSE)

Dr. Manju Gupta

Principal, Kothari International School

Awadhesh Sharma

Chief Executive Officer, Ujjain Smart City Limited

Dr. Indrajit Bhattacharya

Director - NABET, Quality Council of India

Vishnu Karthika

Director - The Heritage Group Of Schools And Ceo- Xperiential Learning Systems

Akhil Shahani

Managing Director, The Shahani Group

Venus Barak

Chief Executive Officer, FranGlobal

Priya Saxena

Co-founder & Principal, Early Learning Village

Aveg Agarwal

Senior Vice President- Institutional Business, Toppr.com

Gina Bains

Principal, Saksham Playschool and Nursery

Dr R.D. Mohan

Director, Air Force Schools

Divya Lal

Managing Director, Ebix Smartclass Educational Services


2011
Inception of Indian Education Congress & Awards Conference

The two day conference will bring together industry veterans to interact and draw attention to best practices and promote innovation
to capture consumer interest that will help grow the India Education Sector.
9:30 AM - 10:30 AM

Inaugural Session: Building India as an EduEconomy by 2020

Finding the real purpose of Providing Education in our Economy and integrating educational system with our student's outcomes and employers needs.
How can we get education and the economy working together more effectively.
Education's role in creating greater economic equity and social mobility

11:45 AM - 12:30 PM

Panel Discussion 2: Plugged In and Tuned Out: Educating the Gen Y

Blended learning - Balancing content & Creativity
Immerse Students in Learning: Bring AR and VR Into Your Classroom!
Making Stem Labs/ Maker labs Purposeful and result oriented
Innovation in pedagogy: Smart learning in classroom

12:30 PM - 13:30 PM

Panel Discussion 3: Key success factors for a digital strategy in the school

Effectively combining educators, educator-curated edtech & Student Needs
Modern Learning and Experiential education
Setting up a digital leader programme in a school
10:30 AM - 11:30 AM

Panel Discussion 8:Building A National Career Readiness Infrastructure

Do we want Education or Employment outcomes
Role of Accredited and Non Accredited Training in Skill Development
The Education/Skills ecosystem to support the Future of Work in India

11:30 PM - 12:30 PM

Panel Discussion 10: Work + Learn Futures

Impact on Teaching, Learning and Assessment.
Corporate Partnership to Enhance Curriculum and Provide More Opportunities for the Students.
Bringing Global Education to India and taking Indian Education Global
Lifelong Learning

12:30 PM - 1:30 PM

Panel Discussion 11: The Crucial Role of Education in Building Entrepreneurial Competencies Through a 21st Century Framework

The emerging models of education to support the 21st workplace.

14:30 PM - 15:30 PM

Panel Discussion 12: The Funder's Dilemma

Funders question whether trade-offs between educational results and investment returns are required,
Micro-Schools and Beyond
Awards
Early Education

Awards
Best innovative after school model
Early Child Playschool Chain (National)
Early Child Playschool Chain (Regional)
Individual

Awards
Lifetime Achievement Award
Policy Maker of the Year
Women Entrepreneur of the Year
K12 Education

Awards
Best innovative K-12 School
Best Sport Empowerment
Principal of the Year



Eduvault
Understanding this growing need and opportunity for integrated education businesses, we are please to share with you that parallel to the convention will be an expo designed as one stop shop for exploring: best technology suppliers, innovative tools, tie-up with best in league distribution channels, co-branding alliances, international development opportunities, best data management and teacher training tools and many more either to enhance the learning process or to evaluate it in perspective of helping build the Indian education system on international lines.

Photo
Gallery



Title Partner
Supporting partner
Media Partner
Media Partner
Session Partner
Organised by
Gift Partner

Valuation Partner
Official Magazine
Knowledge Partner