Hotline Nos. Awards: +91 8595350504, Conference: +91 8595350505, Exhibition: +91 9311231351
Indian Education Show 2015
June
10 - 11, 2015,
Vivanta by Taj,
Surajkund, New Delhi
5th Annual
National
Convention
on Education
400+ Entrepreneurs & Professionals
200+ Institutes & Education departments,
50+ Global Experts & Innovators,
1000+ Awards Nominees
One Mega Show
REGISTRATION CLOSED

Thankyou for making Indian Education Congress & Awards a grand success.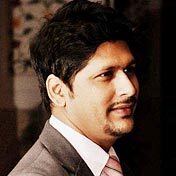 Mr. Soundar Rajan
Head-Sales,
Bharat Deko (Leisure & Educational Tours) Cox & Kings Ltd.
"We hear, we know. We see, we remember. We do and we understand. Experiential learning is thus important. Education is also acquired by experiences upon the environment outside the four walls of the classroom. And hence 'Learning Has No Boundaries'."

Mr. Soundar Rajan is Head of Sales - Bharat Deko (Leisure & Educational tours) at 'Cox and Kings' - the longest established travel company in the world.

Having 10 years of experience in Tourism Sector Mr. Rajan is currently entrusted with the responsibility to develop 'Educational Tours Programme' with the objective to stimulate child's intellectual and creative abilities by extending education beyond the classroom walls. This will allow the child to visualize and correlate events studied within the classroom. When students are engaged in learning experiences that they see the relevance of; they have increased motivation to learn. UDAAN and YUVA are such experiential learning oriented tour programmes developed by Cox and Kings.

UDAAN focuses on giving experimental learning; specific curriculum objectives are complimented with critical life skills as students engage in comprehensive project-based experience. YUVA focuses on giving the students an experience with elements of fun, leadership, camaraderie and adventure.