Hotline Nos. Awards: +91 8595350504, Conference: +91 8595350505, Exhibition: +91 9311231351
Indian Education Show 2015
June
10 - 11, 2015,
Vivanta by Taj,
Surajkund, New Delhi
5th Annual
National
Convention
on Education
400+ Entrepreneurs & Professionals
200+ Institutes & Education departments,
50+ Global Experts & Innovators,
1000+ Awards Nominees
One Mega Show
REGISTRATION CLOSED

Thankyou for making Indian Education Congress & Awards a grand success.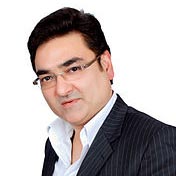 Mr. Rajiv Mishra
Vice President Media, Samsung India
Rajiv Mishra is a well known media professional and founder of Electronic Media Rating Council of India. His contribution in TV Ratings methodology in Europe has been recognized by International Telecommunication Union and European Broadcasting Union at Geneva.

Mishra did Masters in Broadcasting from International Academy of Broadcasting, Switzerland, MBA in Media Management from MCNY, USA and a Graduate Certificate Course in Multi-Media from UCLA, USA. Rajiv is also the founder of Association of Regional Television Broadcasters of India and first President of Association of Radio Operators for India (AROI).

He had worked for Hindustan Times Group as Sub Editor, Star TV as Manager - Programming, Zee TV as Sr. Manager - Corporate, Reliance Infocomm as General Manager - Corporate Affairs, News 24 (BAG Films and Media) as COO and Director, India News as COO, launched Times Now news channel of Times of India group in USA.