Hotline Nos. Awards: +91 8595350504, Conference: +91 8595350505, Exhibition: +91 9311231351
Indian Education Show 2015
June
10 - 11, 2015,
Vivanta by Taj,
Surajkund, New Delhi
5th Annual
National
Convention
on Education
400+ Entrepreneurs & Professionals
200+ Institutes & Education departments,
50+ Global Experts & Innovators,
1000+ Awards Nominees
One Mega Show
REGISTRATION CLOSED

Thankyou for making Indian Education Congress & Awards a grand success.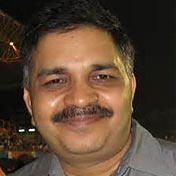 Mr. Pawan Agrawal
Joint Seceratary
Ministry of Skill Development & Entrepreneurship
Shri. Pawan Agarwal, IAS, is currently the Joint Secretary, Skill Development & Entrepreneurship in the Government of India. Prior to this, he was Adviser for Higher Education and Culture in the Planning Commission, Government of India. He also served as Director in the Ministry of HRD and Financial Advisor, University Grants Commission.

He has been Fulbright New Century Scholar at Harvard University / Emorym University, visiting scholar and fellow at ICRIER, New Delhi and the Centre for the Study of Higher Education and the Australia India Institute in University of Melbourne. He has written on a range of higher education issues in India and presented a comparative perspective in the South Asian context.

His book 'Indian Higher Education: Envisioning the Future' published by Sage in 2009 is an authoritative and well-regarded book on India's higher education system. Recently, he has edited a book, 'A Half Century of Indian Higher Education: Essays by Philip G. Altbach' published by Sage in 2012.