Hotline Nos. Awards: +91 8595350504, Conference: +91 8595350505, Exhibition: +91 9311231351
Indian Education Show 2015
June
10 - 11, 2015,
Vivanta by Taj,
Surajkund, New Delhi
5th Annual
National
Convention
on Education
400+ Entrepreneurs & Professionals
200+ Institutes & Education departments,
50+ Global Experts & Innovators,
1000+ Awards Nominees
One Mega Show
REGISTRATION CLOSED

Thankyou for making Indian Education Congress & Awards a grand success.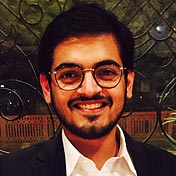 Mr. Deepanshu Arora
Co-Founder,
Wonderbox
"Education in India, like in most parts of the world, focuses too much on knowing rather doing. Even in a place like IIT, most courses have very little application aspect to them. To create learners who truly value knowledge as an end goal, this needs to change."

Deepanshu is the Co-founder and CEO of WonderBoxx. The team at WonderBoxx is an interesting mix of pedagogy experts, product designers, children authors, child psychologists and parents and they design hands on learning and exploration tool-kits for children. Deepanshu holds an Undergraduate and Master degree in Electrical Engineering from IIT Kanpur where the focus of his thesis was on Speech Signal Processing. He started his professional career as a management consultant at the Delhi office of McKinsey and Company. Post that, he worked with the Clinton Health Access Initiative for a short project in Rwanda, Africa, where he was responsible for chalking out a plan for equipping the Public Health Centres with computers and internet connectivity. He was a part of the core team of the IITK Counselling Service, he led the organization of Antaragni, IIT Kanpur's annual cultural festival, in the Golden Jubilee year of IIT Kanpur, and also founded the consulting club at IIT Kanpur.