Hotline Nos. Awards: +91 8595350504, Conference: +91 8595350505, Exhibition: +91 9311231351
Indian Education Show 2015
June
10 - 11, 2015,
Vivanta by Taj,
Surajkund, New Delhi
5th Annual
National
Convention
on Education
400+ Entrepreneurs & Professionals
200+ Institutes & Education departments,
50+ Global Experts & Innovators,
1000+ Awards Nominees
One Mega Show
REGISTRATION CLOSED

Thankyou for making Indian Education Congress & Awards a grand success.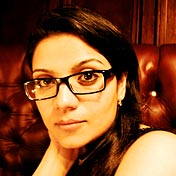 Ms. Aditi Avasthi
CEO & Founder, Individual Learning (embibe.com)
AditiAvasthi, 33, more popularly known as 'Chief Embiber' is the founder and CEO of Indiavidual learning - a Mumbai-based ed-tech start-up.

embibe's evolution and growth stems from Aditi's passion for education and her desire to guide aspirants of massively competitive complex exams (MCCE) to fulfill their dreams. She feels that the biggest challenge in mass education today is the tendency to underperform or drop.

An engineer herself, Aditi also has an MBA from the prestigious Booth School of Business in Chicago. She garnered experience in diverse fields such as marketing, product innovation and mobile commerce before setting off on the path of entreprenurship. She has headed top projects with globally-renowned companies such as Siemens, TCS and Barclays.

Aditi was recently featured in Fortune India's "40 under 40", March 2015, mentioned amongst the most influential young people in the country who are causing a true disruption through technology and innovation.